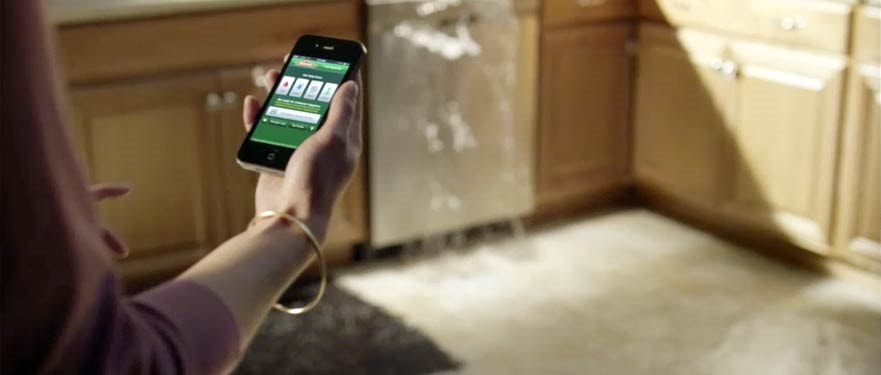 Water Damage Emergency Tips
What you can do until help arrives
Water Tips  |  Fire Tips   |  Biohazard Tips   |  Mold Tips
The Destructive Capacities of Water Damage
Few situations your home will face have the destructive capabilities of water and flooding. Moisture moves rapidly in an environment and can overwhelm building materials and structural cavities. It is critical to understand the timeline, as most properties can experience irreparable damage to construction elements after 24-48 hours. We are here to help when these disasters strike.
Is It More of an Emergency Than You Thought?
It is not unlikely for water damage to be more involved and widespread than it might appear. It is recommended to involve professionals like our SERVPRO team as soon as possible. With our extensive roster of WRT-Certified professionals, we have technicians available 24/7, so you do not have to worry about the situation getting worse while you wait for schedules to coincide. Here are indications that you should contact our team:
Ruined building materials
Visible water leaks or seepage
Continued plumbing damage
Visible staining or discoloration
Developing mold damage
How Can You Help?
Water damage can often be challenging to resolve, so limiting your direct involvement in the process can often be the best solution. There are select options that can improve the effectiveness of our restoration procedures and ensure a faster result from when we first arrive. Homeowners can:
Remove valuables and keepsakes if safe to do so
Shut off the water service in your home to stop the leak
Keep a safe distance
Have A  Water Damage Emergency? Call (718) 381-3271
What To Do After Flooding
Remove excess water by mopping and blotting.
Wipe excess water from wood furniture after removal of lamps and tabletop items.
Remove and prop wet upholstery and cushions.
Place aluminum foil or wood blocks between furniture legs and wet carpeting.
Turn air conditioning on for maximum drying in summer.
Remove colored rugs from wet carpeting.
Remove art objects to a safe, dry place.
Gather loose items from floors.
What NOT To Do After Flooding
Don't leave wet fabrics in place. Hang furs and leather goods.
Don't leave books, magazines or other colored items on wet carpet or floors.
Don't use your household vacuum to remove water.
Don't use television or other household appliances.
Don't turn on ceiling fixtures if ceiling is wet, and keep out of rooms where ceilings are sagging.