Faulty HVAC Systems Causing Mold Damage in Brooklyn
11/16/2022 (Permalink)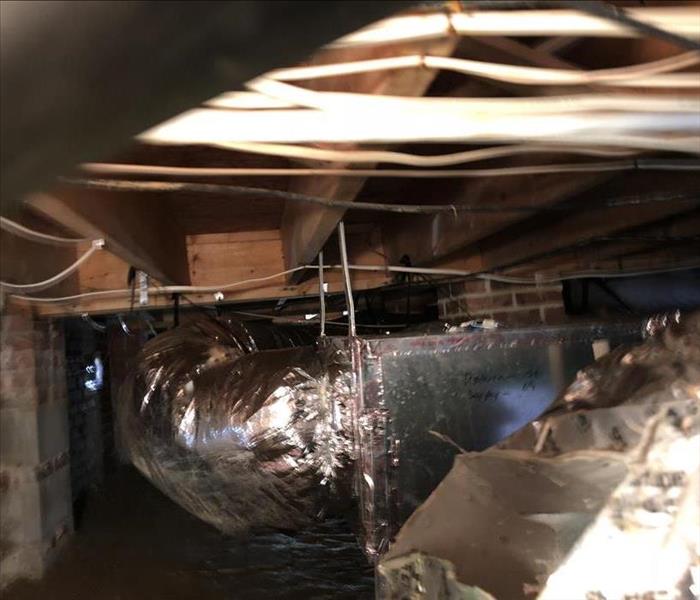 Maintaining HVAC systems can help prevent mold infestations. If you need remediation--Call SERVPRO--"Like it never even happened."
SERVPRO Mold Remediation Specialists Can Help
Heating, ventilation, and air conditioning (HVAC) units are essential to the home. These systems keep us warm in winter and cool in the summer by circulating air throughout the house via ducts and vents. However, they can also be prone to malfunction leading to problems that affect the entire property. Mechanical issues that lead to dampness and mold can affect older HVAC systems, and as air circulates, it can distribute unpleasant odors or spores into the rooms of your house.
SERVPRO Offers
HVAC inspections
Mold assessments
Mold remediation
Controlled demolition
Common signs of mold damage in your Brooklyn home can include musty odors and poor indoor air quality. If the problem is related to your HVAC system, you might find damp spots, mold growth, or water leaks around ducts, mechanics, and vents. Reaching out to professional remediation services can help limit mold infestation's impact on your everyday life. Our certified technicians can inspect the interior and exterior of your home to find the source of a microbial infestation and provide related cleaning or remediation services.
When microbial infestation is related to air conditioning units, it is often necessary to enlist subcontractors to fix the system's mechanical parts. SERVPRO technicians can arrange and engage with these specialists during the restoration to ensure you only have to deal with one point of contact throughout remediation. While the mechanical aspects are being repaired, our technicians can remediate the property by disassembling some or all of the air conditioning system to allow interior duct cleaning, vent replacement, and fumigation.
Techniques for remediating ducts

Anti-microbial chemicals can be distributed into ducts directly using fogging equipment and fans to push solvents into the system.
Return and supply side vents are usually removed and replaced to control the infestation.
Drill saws create access points into ducts that can later be resealed to a professional standard using sheet metals.
If you notice the symptoms of microbial infestation, contact SERVPRO of Mill Basin, Flatlands, for mold damage remediation at (718) 381-3271.